Lemon Law Associates of California can help you protect your consumer rights and get the compensation you deserve for purchasing a lemon. Our experienced team of lemon law attorneys is dedicated to helping California consumers with all their legal issues related to defective vehicles, including cars, trucks, motorcycles, recreational vehicles (RVs), boats, and other motorized vehicles.
We understand how stressful it can be when your purchased vehicle fails to meet your expectations or is not of acceptable quality. Our lemon law attorneys will fight for you and work diligently to get you the best possible outcome in the case. We take great pride in our commitment to providing outstanding legal representation that is tailored to each client's individual needs.
Our services are tailored to the specifics of each case, including a thorough review of all evidence and facts to determine if the vehicle qualifies under California's lemon law. We can also help you pursue other legal avenues if your case does not meet the requirements for a lemon law claim. Our attorneys have many years of experience in dealing with car manufacturers, dealerships, and other entities in disputes over defective vehicles.
If you have purchased a car in California and are having issues with its quality or performance, contact Lemon Law Associates of California today. Our experienced attorneys will be happy to review your case and help you get the justice and compensation you deserve.
California Lemon Law
California's Lemon Law, officially known as the Song-Beverly Consumer Warranty Act, is a consumer protection statute that provides recourse for buyers of cars and other consumer goods that repeatedly fail to meet standards of quality and performance. This law stipulates that if the manufacturer or its authorized dealer is unable to service or repair a new vehicle to meet the terms of an express written warranty after a reasonable number of attempts, the manufacturer must promptly replace the vehicle or refund the purchase price to the consumer.
This law applies to both new and used vehicles under warranty and covers not only purchased vehicles but also leased ones. It's worth noting that the law provides for the recovery of incidental and consequential damages, and in certain cases, a civil penalty. Lemon law protection in California is more consumer-friendly than other states so it's more likely you will be covered by it.
California consumers who suspect they've purchased a 'lemon' should promptly seek legal advice to understand their rights and potential remedies under this law. Lemon laws can be confusing and complex, so it's important to hire an experienced attorney who can help you navigate the legal process.
At Lemon Law Associates of California, we understand how difficult and frustrating it can be when your vehicle does not meet your expectations. Our California lemon law lawyers are committed to helping California consumers protect their rights under the Lemon law. We provide free initial consultations and will review your case without obligation. Contact us today to get started.
Types of Vehicles and Defects Covered by the Lemon Law
The California Lemon Law covers passenger cars, pickup trucks, vans, and recreational vehicles. It also applies to motorcycles and motorscooters made since 1985. The law applies only to defects that substantially impair the use or value of a new vehicle within its first 18 months or 18,000 miles from delivery — whichever comes first.
The defects must be covered by the manufacturer's express warranty and must be reported to the dealer or manufacturer within 18 months or 18,000 miles of delivery. Examples of such defects include those that affect a vehicle's drivability, performance, safety, value, or use.
Lemon Law Attorneys
If you believe your car is a lemon it is important to seek legal advice and representation from experienced lemon law attorneys. A knowledgeable attorney can make sure you get compensation and fast for your lemon.
We recognize that dealing with a defective vehicle can be a stressful and frustrating experience. That's why our lemon law attorneys strive to make the legal process as straightforward and stress-free as possible for our clients. With our assistance, you can navigate the complexities of California's lemon law, ensuring that your consumer rights are protected and that you receive the compensation you rightfully deserve.
Our attorneys at Lemon Law Associates of California work closely with each client, devising effective legal strategies that take into account the unique circumstances of all lemon law cases. We have an impressive track record of success in securing favorable resolutions for our clients, whether through negotiations with car manufacturers and dealerships or by advocating vigorously for our clients in court. With Lemon Law Associates of California on your side, you can be confident that your lemon law case is in capable hands.
Call For A Free Case Evaluation
California Lemon Law Claim
Filing California lemon law claims can be a daunting task, but Lemon Law Associates of California is here to guide you through the process. Here are the steps:
Gather Evidence: Collect all paperwork related to your vehicle, including the purchase contract, warranty information, and records of repairs or services.
Notify Manufacturer: Write a letter to the manufacturer stating your vehicle's issues and your intention to pursue a lemon law claim if the issues aren't resolved. Keep a copy of this letter as evidence.
Attempt Repairs: California's lemon law requires that the manufacturer be given a reasonable number of attempts to fix the vehicle. Keep detailed records of these attempts.
Contact Us: If the manufacturer fails to resolve the issue, you can now contact Lemon Law Associates of California. Our attorneys will review your case and guide you on the next steps.
File the Claim: If your case qualifies for a lemon law claim, we'll help you file the necessary paperwork and represent you in any legal proceedings.
Remember, every case is unique, so it's important to consult with an experienced California lemon law attorney to understand the best course of action for your specific circumstances. Our lemon law firm is committed to helping you through this process and ensuring you receive the compensation you deserve.
California Lemon Lawyers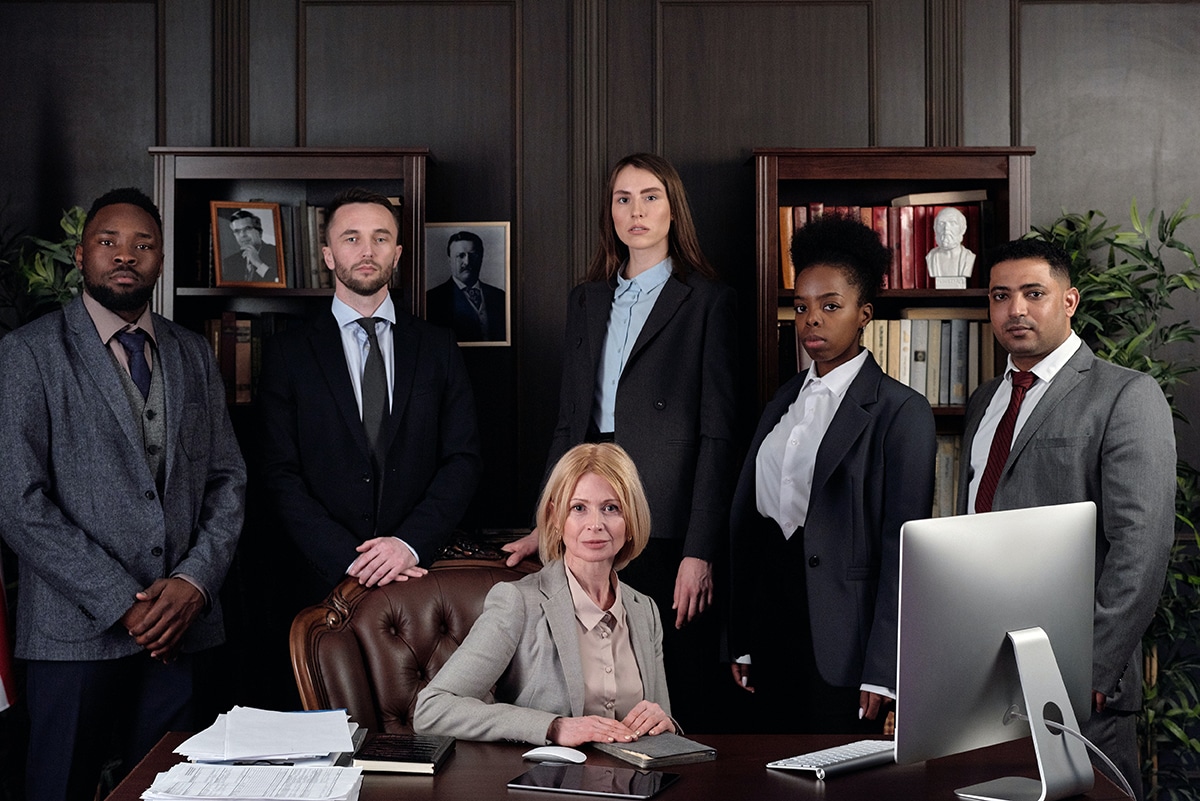 At Lemon Law Associates our California lemon law attorneys are here to help. We understand the stress and frustration that can come with a lemon law case, so we strive to make the process as simple and straightforward as possible. Our attorneys have extensive experience in dealing with car manufacturers and dealerships, ensuring that you get the justice you deserve.
Our California lemon law firm is dedicated to helping consumers understand their rights under the law and ensuring they get the compensation they are entitled to. We believe that all California residents should have access to justice, regardless of income or personal circumstances, so we offer free initial consultations for potential clients.
If you suspect your vehicle may be a lemon, don't hesitate to contact Lemon Law Associates of California. Our team of experienced lemon law attorneys is ready to provide you with the legal advice and support you need in filing a lemon law claim. Get started today by giving a California lemon law lawyer a call for a free case evaluation.